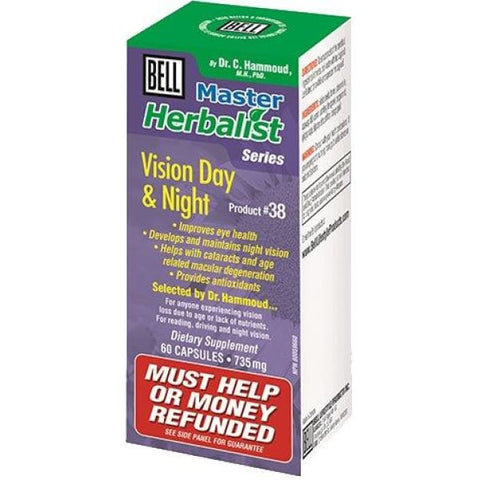 Vision Day & Night
Bell Lifestyle Products
SKU: 2280
Helps to keep your optic nerve strong and limits the amount of the alcohol, sorbitol produced in your eyes.
Helps to ease eye strain and inflammation.*
Formulated to help to support and maintain eye health in conditions (associated with sunlight damage), such as cataracts and age-related macular degeneration.*
Helps to reduce the risk of developing cataracts.*
Helps to improve macular pigment optical density.
Provides antioxidants for the maintenance of eye health.
Source of Vitamin A to help in the development and maintenance of night vision.
Source of Vitamin A to help maintain eyesight, skin, membranes and immune function.
GMO free and allergen free. 
---
We Also Recommend
---