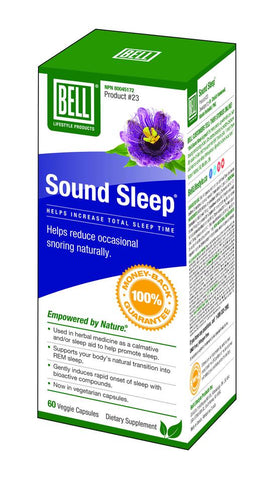 Sound Sleep
Bell Lifestyle Products
SKU: 9112
Formulated to help support a blissful, tranquil, relaxing sleep.
Helps to reduce occasional snoring and promote healthy breathing patterns.*
Helps to safely induce the onset of sleep.*
Supports healthy, regular sleep patterns.
Contains bioactive compounds that help to reduce occasional sleeplessness.*
Helps to optimize rapid recovery from morning grogginess.*
Natural sleep aid that also helps to boost the immune system.*
MSM (methylsulfonylmethane) is a vital building block for the body's tissues, such as the uvula (fleshy part at the rear edge of the middle of the soft palate in your mouth), joints, cartilage, skin, hair, and nails.
Safe, natural and non-habit-forming.
---
We Also Recommend
---