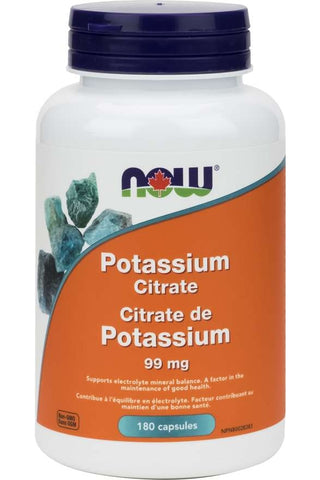 Potassium Citrate 99 mg
NOW
SKU: 3377
Potassium is an important factor in the maintenance of the body's acid-base
balance and nerve conduction, as well as the transfer of nutrients through cell
membranes. Potassium is found in a number of foods, but food processing reduces the levels of naturally occurring nutrients in foods. This citrate capsule form of potassium provides superior absorption.
---
We Also Recommend
---