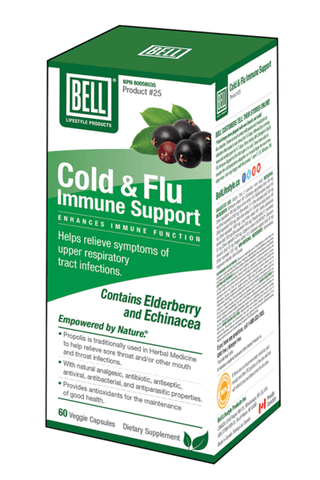 Cold & Flu Immune Support
Bell Lifestyle Products
SKU: 4999
Formulated to help fight infections by stimulating the immune system while providing bacterial, viral, and germ protection.*
Helps to shorten the duration of bronchitis, colds, flu and respiratory system problems.*
Provides the following actions and properties: Analgesic, antibiotic, antiseptic, antiviral, antibacterial, and antiparasitic.
Echinacea is traditionally used to help remedy the symptoms of upper respiratory tract infections.
Propolis is traditionally used in herbal medicine to help relieve sore throat and/or other mouth and throat infections.*
Provides antioxidants for the maintenance of good health.
Echinacea was widely used by the North American Plains Indians for its healthy and holistic qualities.
GMO free and allergen free.
---
We Also Recommend
---